The namesake of Stoughton, Massachusetts...
WILLIAM STOUGHTON
(c.1631-1701)
September 30, 1631: Born in England (or perhaps in Massachusetts), son of Israel and Elizabeth (Knight) Stoughton.
1650: Graduated Harvard University with a degree in theology.
June, 1653: Graduated New College in Oxford, England graduating with a M.A. in Theology.
1660: Served as a curate in Sussex, England.
1662: Returned to Massachusetts after the restoration of King Charles II of England to the throne after losing is position as a curate.
1662: Served as a clergyman in Dorchester, Massachusetts
April 29, 1668: Gave the election sermon (New-Englands True Interest; Not to Lie..., 1670)
1670: New-Englands True Interest; Not to Lie ... is published
1671-1674: Selectmen in Dorchester
1676: Sent to England with Peter Bulkeley.
1684-1686: Served as Deputy President of the Colonies temporary
1686: Appointed Deputy to Gov. Joseph Dudley
March 3, 1687: Appointed Judge Assistant by Gov. Joseph Dudley.
1690's : A chief Magistrate and the first Chief Justice of the Massachusetts Supreme Court.
May 14, 1692: Appointed Lieutenant Governor of Massachusetts.
May 27, 1692: Gov. William Phipps issued a commission for a Court of Oyer and Terminer which appoints as judges Lt. Gov. William Stoughton and others, including: John Hawthorne, Nathaniel Saltonstall, Bartholomew Gedney, Peter Sergeant, and Samuel Sewall.
December 22, 1692: Appointed as the first Chief Justice of the Massachusetts Supreme Court.
1694-1699, 1700-1791: Served as acting Governor.
1698-1699: Stoughton Hall built on the grounds of Harvard University.
July 7, 1701: Died at his home at the northeast corner of Pleasant Street and Savin Hill.
1726: The South Precinct of Dorchester in named in his honored after Stoughton.
1781: Original Stoughton Hall torn down.
1805: The present Stoughton Hall at Harvard University is built on a different site.
1828: His tomb is repaired by efforts from Harvard University.
1855: Stoughton School erected in Dorchester, Massachusetts.
Online Sources:
Some bibliography of Sources relating to William Stoughton (additions welcome):
Anderson, Robert Charles, The Great Migration Begins: Immigrants to New England 1620-1633, (Boston, MA, NEHGS, 1995), p. 1766
Cuble, Bob, "Stoughton name forever linked to spells and witches", The Brockton Enterprise, October 18, 1992
Stevens, Peter F., "Dorchester's Hanging Judge", Dorchester Reporter, September 27, 2001
Images of William Stoughton:
Portrait hangs in the State House in Boston, Mass. Portrait hanging in the Lucius Clapp Memorial in Stoughton, Mass.
Painted by Mary Brewster Hazelton (1924) Painted by Phylis Batchelder of Stoughton, Mass.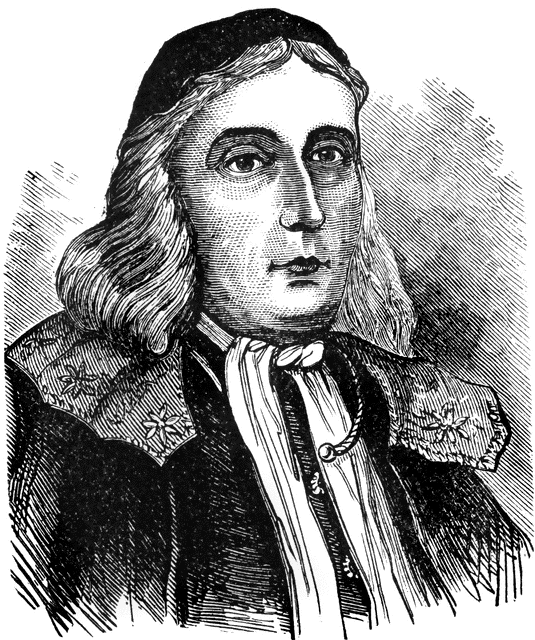 William Stoughton was buried at Dorchester Cemetery
This table top tomb replaced his earlier tomb in 1828
The following is the Inscription attributed by some to Stoughton himself. Others believe by Cotton Mather
Here Lies
WILLIAM STOUGHTON, Esquire
Lieutenant, afterwards Governor
of the Province of Massachusetts in New England
Also
Chief Judge of the Superior Court in the same province
A man of wedlock unknown
Devout in Religion
Renowned by Virtue
Famous for Erudition
Acute in Judgment
Equally illustrious by kindness and Spirit
A lover of Equity
A Defender of the Laws
Founder of Stoughton Hall
A most distinguished patron of Letters and literary men
A most generous opponent of impiety and ----
Rhetoricians delight in him as eloquent
Writers are acquainted with him as elegant
Philosophers seek him as wise
Doctors honor him as Theologian
The Devout revere him as Gracious
All Admire him! Unknown by all
Yet known to all
What need of more, Traveller? Whom have we lost
Stoughton
Alsa,
I have said sufficient, tears press
I keep silent
He lived Seventy years
On the Sevent of July, n the year of Savety 1701
He Died
Alas! Alas! What Grief!
Back to the main page of www.StoughtonHistory.com